I recently read about this book that looks interesting and have added it to my to-read list (which, of course, is always longer than I have dollars to spend). Do you have any good books on your to-read list? Share them with me in a comment. FYI--This article was originally posted here.
Pennie Picks My Name Is Mary Sutter
Pennie Clark Ianniciello, Costco's book buyer, has chosen
My Name Is Mary Sutter
by Robin Oliveira (Penguin, $15, 9780143119135) as her pick of the month for April. In
Costco Connection
, which goes to many of the warehouse club's members, she wrote: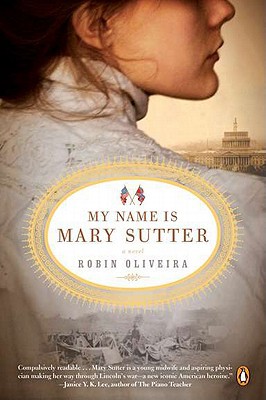 "Did you know that this year marks the 150th anniversary of the start of the Civil War? I hadn't given it much thought until I read this month's book pick, Robin Oliveira's debut novel,
My Name Is Mary Sutter
.
"I've never been what you might call a history buff, but Mary Sutter is such a well-crafted and interesting character that I was immediately drawn into her life and determination to pursue a career in medicine.
"It's fascinating to look back and see how far medicine has advanced--along with women's careers in the field. Oliveira also succeeds in examining the implications of being driven to achieve one's goals to the exclusion of other obligations.
"When you combine such a strong character with thorough research, you get a historical novel that educates while it engages."
Scripture of the Day:
Mosiah 2:16