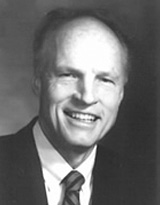 Conversation with a friend at church today:
Friend:
Did you hear Truman Madsen died?
Me:
Yes. I have been wanting to blog about it, but I don't know what to say. He was so amazing.
Friend:
He was only 82. You hear of people dying at 82, but I wish he could have been able to lived til 102.
Me:
I know. 82 is young.
Friend:
I am going to miss his voice.
Me:
Me too. I loved to hear him speak. Everything he did was so powerful.
Friend:
I wish I could hear him talk about the experience of dying.
Me:
That would be so cool.
Farewell, for now, Brother Madsen. You will be greatly missed.
Scripture of the Day:
Psalms 113:9