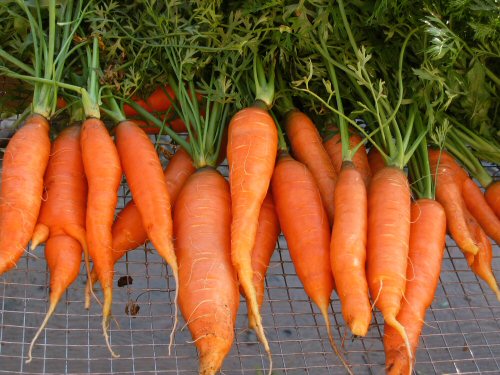 Tonight we went to Serranos for dinner to celebrate Patch's birthday (pictures of that to come). Anyway, while there I asked the waiter if they could bring me some carrot sticks to eat so I wouldn't be tempted to eat the chips. Sitting there trying not to eat chips and salsa is SO hard. The waiter told me they don't serve carrots--not even in their salads. I was disappointed and resigned myself to using as much willpower as possible.
In the meantime we waited for my parents and Steve's mom to show up for the meal. I colored a picture with Emily, sipped my water, took a few pictures, and (I confess) ate three chips. I also noticed that two elderly women in the booth opposite us paid their bill and left.
My parents showed up a few minutes later and we were talking about Patch's birthday when one of the elderly women from the booth opposite us came back in the restaurant and came up to my table with a bag of baby carrots she had bought at the neighboring grocery store. She handed them to me and said, "I hope you don't mind, but I wanted to support you in your effort to make healthy choices."
I was really touched by this small, but very considerate, gesture and thanked her for her thoughtfulness. I don't recall a stranger ever being so kind to me before. My mom was embarrassed for me, but I truly did not mind. I simply opened the bag of carrots and munched happily away.
Scripture of the Day:
Isaiah 26:4