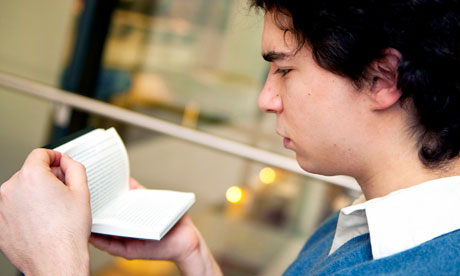 I recently read this article on Shelf Awareness (a publishing blog) and it piqued my interest. Sound interesting to anyone?
Dutch Flip for 'Flipback' Book
A new paperback format?
The "flipback" book, introduced in the Netherlands in 2009 and "all the rage" there, is being touted as the "new Kindle," smaller and lighter than an e-reader but made out of paper, according to the
Guardian
.
Flipback books are printed on extra-thin paper; the spine stays open easily; text is printed "parallel" to the spine so one reads the book longways; and the whole thing is small enough to fit in a pocket.
Hodder & Stoughton is publishing a series of 12 flipbacks in June that will cost £9.99 each.
Scripture of the Day:
D&C 59:16